Staff Member Spotlight: H2O Raven
We already know that we have a great little corner of the internet carved out with the PMS Clan but that doesn't just happen by accident! The members of our inclusive video game community are who define us and we want you to see them for how awesome they are.
April's Staff Member of the Month is H2O Raven! H2O Raven has been nominated for his outstanding positive, friendly, and welcoming attitude as well as for the countless hours he has put in as a moderator and all the other staff positions he has held over the years! We've all seen the effort he puts into everything he does for the clan, and this month, we would like to offer our thanks, respect, and appreciation! Thank you Raven for being so wonderful and such an outstanding member of our community! Keep up the amazing work!
Tell us about your background in the PMS Clan.
I've been with PMS since 2016 when I first joined Halo. I've been in Halo, League of Legends, Call of Duty, World of Warcraft, Final Fantasy XV trial, Valorant, and possibly even more that I'm forgetting, but that's quite a few places I've been. I've also been a practice captain, practice manager, and community manager as well. So I think it is safe to say I've made my rounds within the clan, lol.
When and how did you hear about H2O Clan and what made you decide to join?
I first heard about H2O back on Halo 2 when I first got wrecked by a PMS. I got interested from there, but it was still only female back then. Fast forward years later, I was a fan of the Frag Dolls, and I learned that Athena was the founder of PMS. I spoke to her about it a bit and discovered a male counterpart existed, and I joined that same day!
When did you start gaming?
I first started gaming back when I was a child. I believe my first console was the Sega Genesis (I know, not a real old one, lol). I always loved playing Sonic the Hedgehog 2, the MMPR games, and Aladdin. I was always gaming either with my parents or my family..
Was there a specific experience you had that made you want to work with PMS?
The most specific experience I can name was seeing how happy I was in all the events and how special it made me feel. All the community managers did such a fantastic job, and I wanted to make others feel the same way that they made me think and feel.
What do you want to see most in the community and how do you think this would benefit the community in the long run?
I want to see people be more friendly, more open, kind, and compassionate. Step out of your comfort zone and give the rest of the community a chance. Give people the opportunity to make more friends. That's what I want to see.
What's your favorite memory/experience in PMS?
My favorite memory or experience is just the friends that I've made, some closer than others. I'm lucky. They've given me many memories and experiences, and I am thankful for all of them.
What's something that your Clan mates don't know about you?
Something they don't know? Well, I'm pretty sure a lot of people don't even know anything about me, so to give someone personally, I suffer from Social Anxiety Disorder. That means it's tough to be social and put myself out there to even talk to people. I don't let my illness define me, and I try to do everything despite it. Also, I am an indie game developer currently creating my own RPG!
What is the first game you fell in love with?
The first game I truly fell in love with had to have been Pokémon Blue. I'm still playing Pokémon, even if it's nowhere near as much as I used it. "Gotta catch em all!"
What do you love most about video games as a player?
I most love the stories the games have to share. It's an interactive story. It's like a book that comes to life that you can fully experience in-depth, more so than a movie or a book itself. The stories can make you feel and see so many places that you won't be able to see otherwise—even the other worlds and dimensions. The stories are just the best part of the game to me as a player.
If you could live in any fictional world, which world would you choose?
A fictional world would have to be in the Fabula Nova Crystallis universe of Final Fantasy. Not as an NPC, but as a l'Cie like Lightning or Snow. (I could so be a Snow type of person, lol)
What is the meaning behind your username?
H2O Raven is not as unique or profound as people think. It's not about Raven from Teen Titans, but just the actual bird. Ravens have always fascinated me and still do. If I could, I'd get a pet raven! They're pretty brilliant, you know.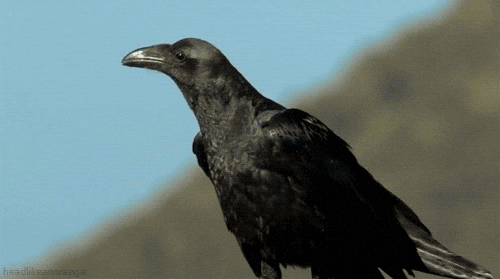 We've asked around and we have heard some wonderful things!
I first met H2O Raven as Fishfinity and he was actually the first person to welcome me to PMS|H2O. Since then he has always been very welcoming and has volunteered his time to many divisions over the years and is still very much a valued and active member of our community! #thatssoraven 😁 ~Kimi Khaos PMS
He's an absolute delight! I always enjoy his back and forth with HugsNKisses in global chat. Raven is a great addition to the mod team and we are happy to have him! ~Euphie PMS
Raven has been so active in this community, really positive. Doesn't take games too seriously and yet has really improved as a player because he sticks with it. He is one of the people for whom I join lobbies. ~MythicPink PMS
Raven has a great sense of humor so it's always fun when he's in the lobby. Member Spotlight couldn't have gone to anyone better. ~Equinox Jr H2o
Raven is such a pleasure to talk to and play with! I tend to just talk to him more than anything. The first time I really got to talking to him was over our shared love of a certain game. As it turned out we were both fans of the genre and it's really nice to have someone who enjoys them as much as me that I can fan with. He's also generally super sweet. He is one of few people I feel I can go to no matter what that will absolutely be there for me when I need it. He's just so caring and compassionate that he just lights up everything around him! Plus, he's got some absolutely cute and adorable reactions that make it hard not to tease him. ~Loki PMS
Raven is a great person. He knows how to keep you smiling even if you're having a bad game. He is a great person to talk to. I've only played with him briefly in smite but any of my sessions he came to and it would just be me and him we would have a blast. ~PMS Tangableaura
A good friend. One a person can depend on. Always positive on here and fun to play games with. ~PMS CombatQueen
He has been a great addition to the Mod Team. I really appreciate how welcoming he is to everyone. ~RaylaDevine PMS
He's such a delight. I've been in the Halo and CoD division with him and it has always been fun playing with him. He's super nice and always friendly. I appreciate everything he does for the clan. ~Rabbit PMS Fish, aka Raven is super helpful as a moderator on our discord server! He's quick to welcome and engage our new members and keeps conversations going! We've had some good times over the years. ~Ovaryacting PMS