Community Game Night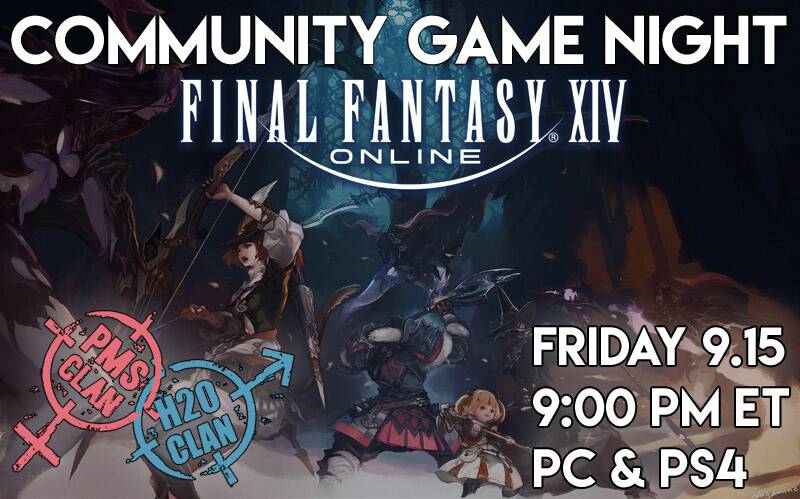 When: Friday, September 15th
Time: 9PM - 11PM ET
Where: Cross-Platform PS4 & PC
Stream:
www.twitch.tv/pmsclan
Join our first ever Cross-platform division CGN on FFXIV!
Sign up below with your in game ID and Steam ID along with your Discord ID
!
Please include your level and job/class.

Notes from PMS Atomica:
Our FFXIV Free Company plays on the

Siren server.
If you are making a new character, you'll have more fun if you create it on the server we play on. Plus we'll send you an invite to our Free Company so you can take advantage of our company house, EXP buffs, chocobo training, etc. You can also attend our practices during the week where we can help you level up!
If you already have a higher level character on a different server, no prob. We'll do a cross world party.
FFXIV Free Trial